As spring arrives, and we are all anxious to start getting outside into the fresh air,  you might be considering some ways to spruce up the pool area before the swimming season starts in earnest – particularly landscaping around the pool. Not just any plants are the right choice for your pool area, however. You should carefully consider the options and decide what will work for your climate and environment, as well as what types of plants are likely to be successful in the somewhat harsh environment of your pool.
You'll need hardy plants that can stand up to the effects of chlorine and other pool chemicals (or salt if you have a salt system). If your pool is heated then it might raise the humidity level in the area, and direct sunlight can burn some plants as well. Additionally, you'll probably want to choose foliage that is low maintenance, provides privacy, looks great, and doesn't add too much debris to the pool.
Some plants to avoid:
Trees that shed leaves, needles, bark, or seeds – the added debris will mean more cleaning, higher consumption of sanitizers, and elevated phosphate levels
Trees with invasive root systems – these should be kept at least 15 ft from the pool area to avoid structural damage
Sweet fruits and berries – not only will these types of plants add a heavy debris load, they also attract flies and bees that will make swimming unpleasant
Some popular choices: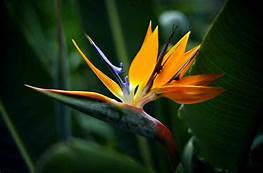 Bird of Paradise – Similar in appearance to a banana plant, these have a unique flower that resembles a brightly colored bird in flight.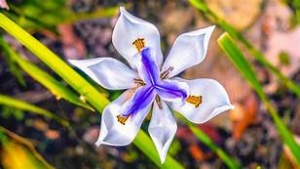 Fortnight Lily – A full sun perennial up to 24″ tall with yellow, blue or white blooms
Hibiscus – Classic plant associated with Hawaii – white, pink, red, orange, purple or yellow
Ornamental grasses – easy to care for, grow quickly, and not too messy, these blend nicely with other plants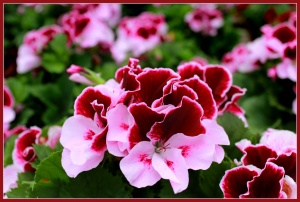 Martha Washington Geraniums – resemble exotic tropical flowers and orchids. They can be found in shades of pink, magenta, fuchsia, red, white, violet and lavender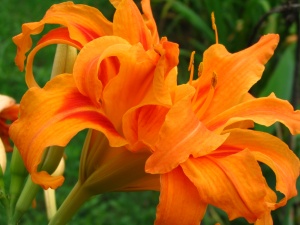 Day Lily – Perennial with colorful blooms lasting 24 hours, low-maintenance
Additional Ideas:
Use river rock or lava rock, or brick edging,to add interest to the area without the need for maintenance
Keep potted plants closer to the pool and leave areas with mulch or other bedding further away
Solar lighting, tiki torches, and fire pits are great decorating ideas that add to a cozy atmosphere
Don't be afraid to experiment with different combinations or themes to see what works best for you. Keep an eye out for attractive local plants that are low maintenance and do a little research to see how they will stand up, and ask questions before buying the plants at your local greenhouse – it can save a lot of time and hassle by preventing you from buying plants that might not be suitable for the environment.